MARI HONJO FACTS:

•• Born July 2, 1948 in Yokohama, Japan, to Teruo Honjo and Takako Kinoshita. One brother (now deceased), one sister.

•• Often uses the name and social security number of her younger sister, MAYUMI HONJO, born September 17, 1950.

•• Married Larry D. Myers in San Francisco, California on July 3, 1972; divorced November 6, 1981.

•• She still often uses the names MARI HONJO MYERS, MARI H. MYERS, or MAYUMI MYERS.

•• Married to Gary R. Warren in Los Angeles, California on January 28, 1982; divorced February 10, 1989.

•• In the late 1980's operated a men''s clothing store called ""Otoko"" (the Japanese word for ""man"") at 407 N. Bedford Drive, Beverly Hills, CA 90210. Her business partner was infamous video pirate Lisa T. Yamamoto, aka Lisa Gage. (Lisa reports no recent contact.)

•• In the past has used these mail drop addresses, although each proprietor states they have not seen her in five years:

270 N. Canon Drive #1972, Beverly Hills, CA 90210 (Beverly Hills Postal Center Inc., proprietor; Leonard Stein, registered agent, Gerald Zack, president)

2155 Kalakaua Av. #418, Honolulu, HI 96815 (Michiyo Kamijo, proprietor)

•• Other former addresses include:

1136 Larrabee #424, West Hollywood, CA 90069
1320 Miller #4, Los Angeles, CA 90069
930 N. Doheny Dr., West Hollywood, CA 90069
300 Wai Nani Way #917, Honolulu, HI 96815
330 N. Crescent Drive #108, Beverly Hills, CA 90210
311 S. Robertson Blvd. #404, Beverly Hills, CA 90211 (no such address; however, there is a mail drop at 311 N. Robertson Blvd.)
141 N. Linden Dr., Beverly Hills, CA 90212

•• May have worked for:
Fred Hayman Beverly Hills exclusive fashion boutique, 190 N. Canon Dr., Beverly Hills, CA 90210 (They report she has not been employed there.).

•• Last confirmed physical address:
2102 Century Park Lane #105, Los Angeles, California. (She does not live there now, and has not lived there since July, 1997. The current resident has no knowledge of her whereabouts.)

•• May have resided recently at:
2360 Melville Drive, San Marino, CA 91108 (Owners speak little English; owners'' daughter reports no knowledge of her.)

FACT OR FICTION?
As creative as she is beautiful, MARI HONJO has claimed these among her many startling life adventures:

•• Was married to the late rock star Cozy Powell. (Powell''s biographer states he has never heard about it.)

•• Studied acting with Lee Strasberg at the renowned Actors Studio in New York.

•• Appeared in a TV commercial for Karl''s Shoes, which consisted almost entirely of her sitting on the floor, giggling. (We think this one might be true.)

•• Original choice for the role of ""Mariko" (Lady Toda Buntaro) in the 1980 TV mini-series "Shogun," the part later going to Yoko Shimada.

•• Also starred in Especially During A Storm (1975), a 35-minute short drama filmed in San Francisco. (Long rumored but never seen, details recently surfaced on IMDB proving this one is true.)

MOST RECENT MARI HONJO SIGHTINGS:

•• The name Mari Honjo appears on the British Norfolk Education and Action for Development (NEAD) website as one of two instructors in Chinese cultural activities. Grace Po-Ting Fang, the other instructor, reports she does not know this lady and doesn''t remember anyone fitting her description. (Subsequent investigation determined this was a different Mari Honjo.)

•• A Japanese lady named Tomo had a website with several pages devoted to her love of herbal tea products and sale promotions for various Chanel brand handbags.
On one page Tomo reported a meeting with ""Miss Mari"" at a pizza parlor in a shopping mall in Hawaii, where she was introduced to the wonders of herbal tea.
Another page promoted a ""Winter Fashion Show 2002"" for ¥5,000 (±US$40) at the Teikoku (Imperial) Hotel Osaka, featuring Mari Honjo Myers. Our Japanese is not very good (our sensei says not to tell anyone we were her student), so we have relied on a web-based translation of portions of that page, below.
Tomo claims no current ability to communicate with Mari Honjo, nor any knowledge of her present whereabouts. As soon as contact was made with Tomo, her website deleted all reference to "Miss Mari" or Mari Honjo.
[Bad translation of Japanese language info formerly on Tomo's website:]
Winter Fashion Show 2002
with Ms. Mari Honjo Myers

The great collection has also gathered this time. The lecture and school of Miss Mari are also full of precious contents. The view to a fashion may also change. When uniting also invites a friend, please surely come.
...
Contents Precious story of personal experiences in the fashion community for 30 years of Miss Mari. The history and the present condition of a present age Europe fashion. In addition, fitting meeting & fashion consulting, exercise, a makeup, etc

Collections of the very first rank, such as CHANEL. Giorgio Armani. Valentino. Gianni Versace. Moschino. Ungaro. Gianfranco Ferre. Gucci. YSL. Escada. Karl Lagerfeld. Christian Lacroix. Hermes, gather. A designer is the one-point thing completed for the Europe Imperial Household or the Hollywood star directly.

Profile Mari Honjo Myers fashion consultant

It is born 1948.7.2, and is pure 浜っ子. Living in Beverly Hills. They are a visit to America and abnormal psychology speciality to New York because of 1967.9 studying abroad after the Yokohama joint establishment school graduation. The under-exclusive-contract model of Valentino is chosen during enrollment in school, and it plays an active part in Europe and the United States as a model. From the second half of 1980, it will result activity and now as fashion consultants, such as Vogue, the Hollywood movie, the Hollywood star, and an Imperial-Household-sponsored fashion show of Europe. A volunteer activity and a lecture are made into a lifework, as part of charity activity, she ages 1994 for the purpose of raising young men's international nature and independency of Japan through a fashion, and visits Japan frequently for it, and sponsorship of a fashion show etc. is worked for it.

...Since I sold out in the last show, please understand the maximum article of a photograph.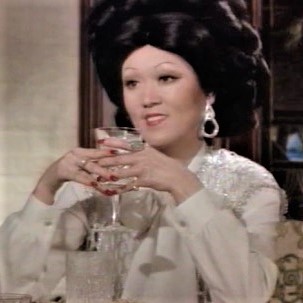 MARI HONJO in her starring role as the evil Madame Lee in the 1976 kung fu classic Death Machines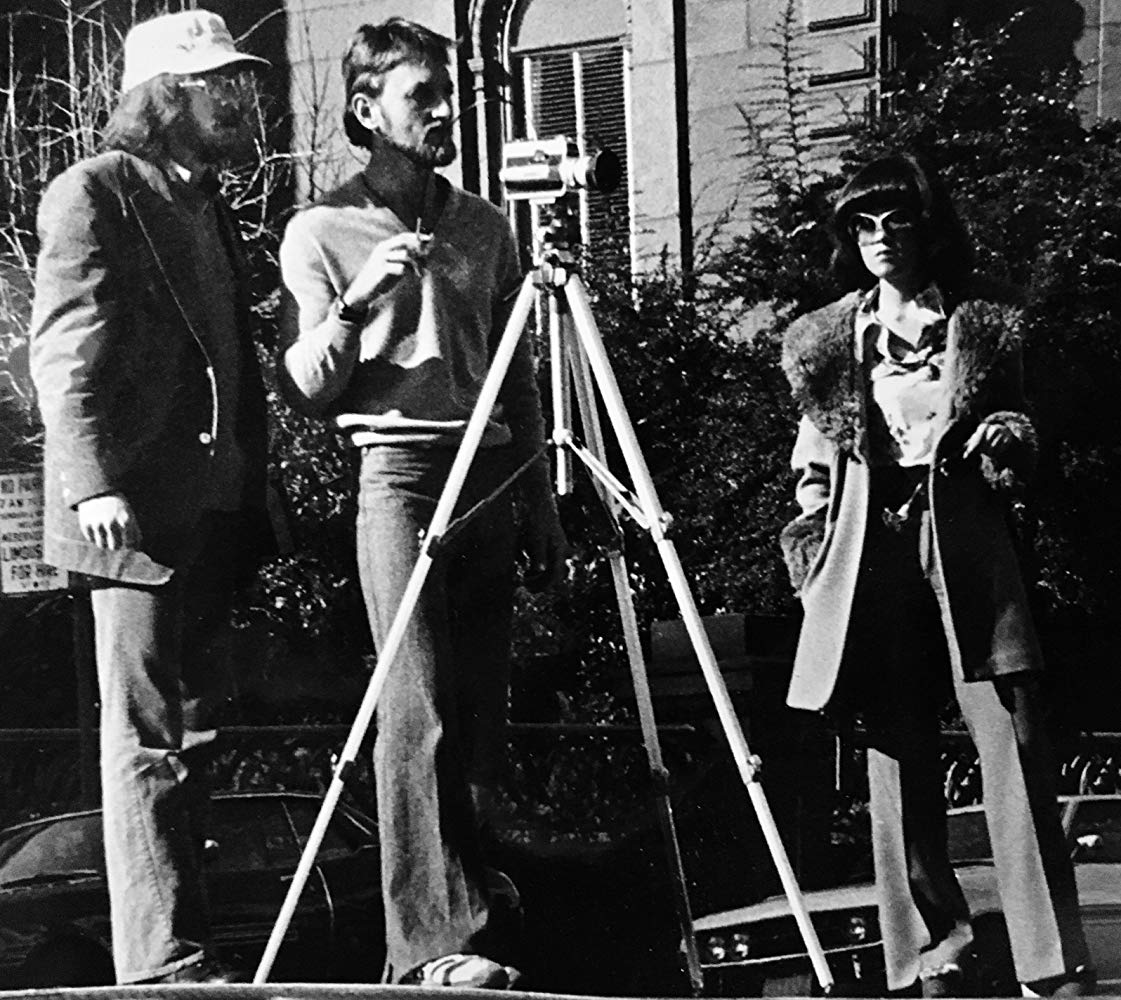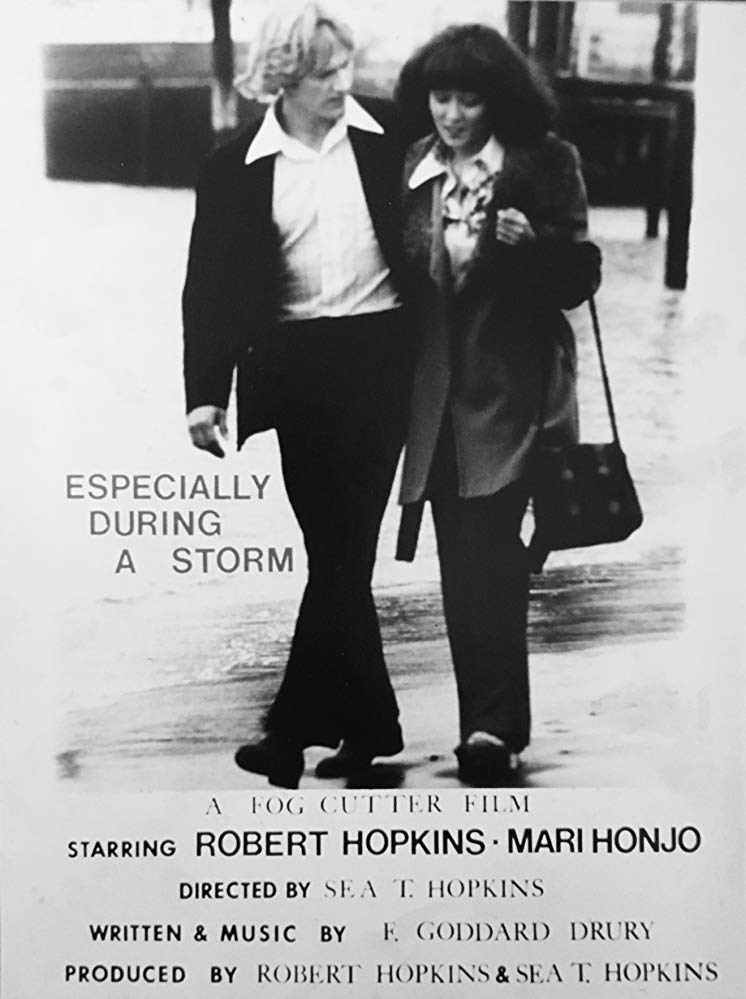 MARI HONJO also appeared as "the mysterious Asian woman" in the 1975 short Especially During A Storm


If you have information on the current whereabouts of
MARI HONJO,
please email us
in confidence with details.
PRESS CLIPPINGS
From the Press Book for the 1976 Crown International Pictures release Death Machines:

Mari Honjo Chilling in ""Death Machines""
There may be a trio of deadly killers in Crown International''s release ""Death Machines,"" but for sheer evil Madame Lee, role played by Yokohama-born Mari Honjo is easily the most sinister.
Miss Honjo''s previous theatrical experience was on the legitimate stage and also she is well known as a model mainly in the Miami (Florida) area, in this country. In Japan the black haired actress appeared as a fashion model in most of that country''s main department stores. She studied acting at Hunter College and after that got acting and singing experience at New York''s Showcase Theatre.
Starring in ""Death Machines"" are Ron Marchini, Michael Chong and Joshua Johnson in a story co-authored by Joe Walders and director Paul Kyriazi. Don Rust was cinematographer on the film which was made in central and northern California.
---
MORE PRESS CLIPPINGS
By Linda Gross in the Los Angeles Times, May 21, 1976:

Killing on Cue in "'Death Machines"'
""Death Machines"" (citywide) is lifeless——but a diverting and modest cartoon kind of kung fu flick in which the city of Stockton and a maimed karate school student try to outwit a trio of mechanical executioners.
A lacquered-haired and lisping dragon lady (Mari Honjo) mysteriously trains three men, Ron Marchini, Joshua Johnson and Michael Chong, to become inhuman-human robots who kill on cue.
Then, Miss Honjo invites the local Mafia chief (Chuck Kizakian) to dine and for des[s]ert serves him the head of one of his henchmen, advising: ""If you want someone killed in this city, deal with me.""
The death team then launches a series of Mafia-backed assignments, always sending their prospective victim a red [B]uddha as a calling card. They bust up the local karate school——killing everyone except for an eyewitness whose arm is severed (John Lowe).
Policemen (Ron Ackerman and Edward Blair) block a second try at Lowe''s life and capture one-third of the team——Marchini. But the policemen are taken off the case due to remiss reports and bad attendance at police public relations classes. Marchini escapes from their replacement, shreds up the police department, and rejoins his partners to snarl and splatter blood until all their murders are accomplished.
At its best, Joe Walders and Paul Kyriazi''s straying script——the idea of men turned into murderers by society——is an interesting concept. At its worst, the automatons are devoid of any motivational or emotional fleshing and are only provided with movement and grunting noises.
Director Kyriazi captures a dusty, petty ambience. The best sequence is when part of the death machine (Marchini) takes refuge in a café owned by a God-fearing old couple.
---
LINKS

•• Enjoy Paul Kyriazi's entertaining Live the James Bond Lifestyle website. Kyriazi directed Mari Honjo in the kung fu epic Death Machines.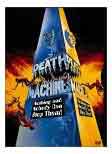 ••• Death Machines starring Mari Honjo now available on DVD.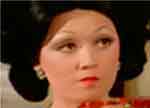 Where is
MARI HONJO?
Click here if you know.